A swimming pool can provide the perfect backyard getaway for you & your family
We can provide all of your commercial pool, spa, fountain, renovation, and service needs
We offer weekly pool inspections and keep your pool crystal clean all year round
Repairs
Our pool repair services can help you fix any leak, valve replacement or pump malfunction
Renovations
We can help design and restore old pools to look brand new
Equipment Install
Our expert pool technicians make it easy to install your new pool equipment
Interior Pool Surface
When it comes to finding the right interior pool surface for your design
Pressure Wash
Pressure washing a pool is an effective way to remove dirt and even algae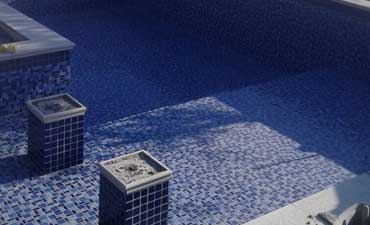 Pool & Chip Tile
We carry a wide variety of ceramic, glass and natural tile for you to choose from
How it works
Submit your service request
It is very important to us that customers meet the owner, give the history of their pool, so that any kinks can be worked out before we start regular service. Pool Service cannot be quoted properly over the phone.
We connect you with a certified service technician
In some cases the pool will not be ready for weekly Pool Service. If this is the case customers will be informed of repairs or if a clean-up is needed before service can begin. Work will only be completed with customer approval.
A service technician will reach out to you shortly
Our Service Manager will service the pool for the first two weeks of service. During this time all equipment will be logged and a detailed report will be given to your permanent pool service technician.
Back to enjoying your backyard
Assigned service tech will start regular service.
Featured Projects
Our company pays special attention to the details of every project to ensure the complete satisfaction of each client. View photo examples of our previous work in the gallery below, or contact us for more information.